Farmers' Markets in the Charlottesville, Staunton, and Waynesboro Areas
It's Time for Some Locally Grown Food!
It's one of my favorite times of the year! Being able to get outside and enjoy some of the local produce and meats that our area has to offer is so amazing! I will completely admit that I don't have a green thumb so being able to get fresh produce at the farmers' markets, as well as my local CSA (Bellair Farm) is just a huge treat for me. Let me know your experiences at the farmers' market you attend and if there are any must-visit vendors.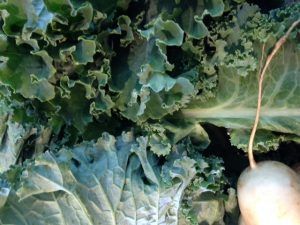 Charlottesville Area Farmers' Markets
Albemarle Farmers' Market
Hollymead Town Center
Saturdays, 8:30 am-1 pm
May 4-September 28
www.facebook.com/albemarlefarmersmarket
Charlottesville City Market
Water Street Parking Lot
Saturdays (April-September): 8 am-12 pm; (October-December) 8 am-1 pm
www.charlottesvillecitymarket.com
Pro Tip: Animals are not allowed at this market, but it is huge and has a large variety of vendors selling all kinds of products!
Crozet Farmers' Market
Crozet United Methodist Church
Saturdays, 8 am-12 pm
Earlysville Farmers' Market
Buck Mountain Episcopal Church
Thursdays, 4-7pm in the summer, YEAR ROUND!
https://earlysvillefarmersmarket.weebly.com/
Farmers in the Park
Meade Park
Wednesdays, 3-7 pm
Pro Tip: The earlier the better as parking can be a little tricky. There is a small parking lot at the park; but otherwise it's mostly street parking. Stop by and visit the Bellair Farm stand and get a glimpse of what I receive in my weekly share (and they also have items available for sale for the public as well).
Forest Lakes Farmers' Market
Forest Lakes South Pool
Tuesdays, 4-7 pm
https://www.facebook.com/ForestLakesFarmersMarket/
Fluvanna Farmers' Market
Pleasant Grove Park
Tuesdays, 2-6 pm
April-October
https://www.fluvannacounty.org/parksrec/page/fluvanna-farmers-market
Madison Farmers' Market
Hoover Ridge Park
Saturdays, 8 am-12 pm
May-October
Mineral Farmers' Market
81 Louisa Avenue
Saturdays, 8 am-1 pm
"Mini-Market" Curbside June, July, and August on Tuesdays 4-6:30 pm
May-October
http://www.mineralmarket.org/
North Garden Farmers' Market
Albemarle Ciderworks
Thursdays, 3-7 pm
https://www.albemarleciderworks.com/news/NGFM
Scottsville Community Farmers' Market
Scottsville Pavillion
Saturdays, 8 am- 12 pm
May-November
https://www.scottsvillefarmersmarket.org/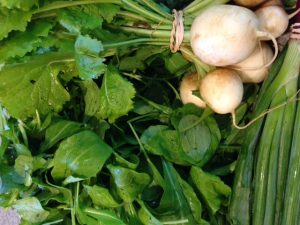 Staunton/Waynesboro Area Farmers' Markets
North Augusta Farmers' Market
Government Center Market Dock at 18 in Verona, VA
Wednesday, 12-5 pm
April-November
http://www.farmersmarketonline.com/fm/NorthAugustaFarmersMarket.html
Staunton Farmers' Market
Wharf Parking Lot on Johnson Street in Historic Downtown
Wednesdays and Saturday, 7 am-12 pm
Saturday Market: April 6-November 23; Wednesday Market: May 1-August 28
https://stauntonfarmersmarket.org/
Pro Tip: Be sure to have the mini apple cider donuts-they are amazing!!
Stuarts Draft Farm Market
Monday-Saturday 9 am-6 pm; Sunday 12-5 pm
April-December
https://www.stuartsdraftfarmmarket.com/index.html
Waynesboro Farmers' Market
The Pavilion at Constitution Park
Saturday, 9 am-1 pm
https://www.facebook.com/WboroFM/